"The only limit to the height of your achievements is the reach of your dreams and your willingness to work hard for them."
I am eight. The sweet smell of blooming cherries and tulips on the main square of my hometown inspires me and pushes me to dream big.
– "Mom, you know I'm going to go to the US someday."
– "What are you talking about? How do you even know where it is?"
– "Mom, I'm seriously going to America someday. I'm really dreaming about it! You'll see."
I am sixteen. I'm wearing my dreamy blue T-shirt with the words FLEX on it at Frankfurt Airport, waiting for my first ever flight to my dream. I'm flying to the United States on an exchange program and I'm about to have an unforgettable year of incredibly important experiences that will shape me as a person and give me the first significant kickstart to my success today.         
Firstly, a year in the United States awakened the leader in me. It was then that I recognized my ability to lead a group of like-minded people in projects and volunteer work.
Secondly, my various encounters taught me how to resolve conflicts and find a compromise even in situations that seemed completely insoluble for a teenager. And finally, being away from home in a melting pot of cultures has taught me to make independent decisions and make my own unbiased choices, to be compassionate and intelligent, patient and tolerant. Honestly, these are the key factors that will determine my life path later. 
I am nineteen. And this is when my professional career begins. It was then that I was offered a position as an English teacher at a language school in Kharkiv. Despite my irrelevant education and lack of teaching experience, thanks to my American accent and fluent English, I started working with a group of passionate students. At that time, I was full of enthusiasm and determination to expand my professional skills. That's how the second group emerged and then the third. After that, I was given new opportunities as a teacher and team leader in English-speaking camps and my leadership project for girls came along. Later I had a blast teaching Polish classes for beginners and being a student of Polish myself. That's right, I taught and constantly learned myself.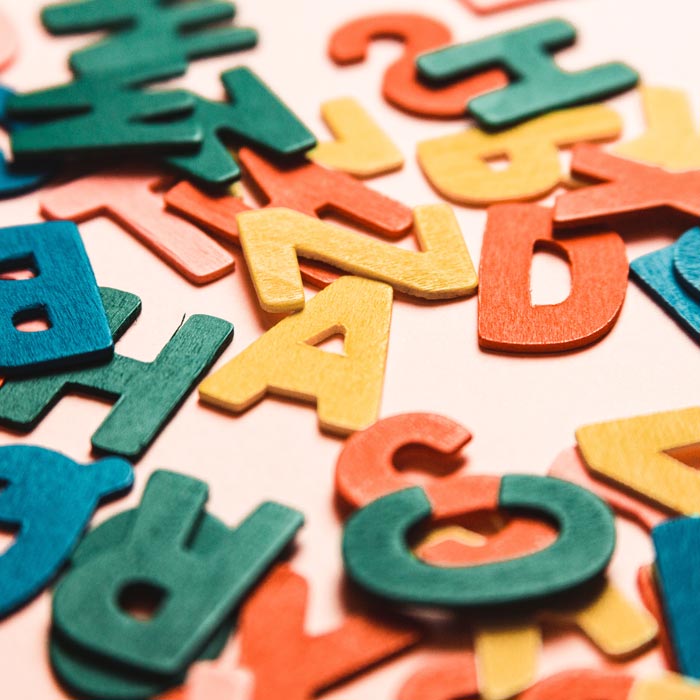 That's when I found out that I had Polish roots. This opened up even more potential and understanding of diversity, openness to different cultures, and a willingness to share my worldview and experience with everyone who strives to know this world as much as I do. 
I'm twenty-eight and I'm finally starting my dream degree at the Institute of Pedagogy at the University of Wroclaw simply for the love of the profession because it has already turned into a calling. I do it first and foremost for the sake of sharing. Sharing my love for people and their curiosity, my experience, endless creativity and innovative formats, and most importantly, my desire to help people become better and fulfill their dreams.
Today I am holding my master's thesis in my hands as the embodiment of my extensive experience in teaching foreign languages, working in the field of alternative education and cooperation in the corporate and IT sectors. My expertise includes creating seminars and training programs in business English to meet the needs of business people, corporate and IT professionals. I also participated in the development and implementation of business English development programs and soft skills as a trainer from "Universe Center" at the "European Business Association" in Ukraine. 
And all this time, I have not stopped dreaming about my own business. Each of my tiny and significant achievements is a huge step towards my goal of teaching society to communicate effectively and understand each other, even in foreign languages. 
Motivated, active women who strive for continuous development and their fast-paced lives inspire me to keep going. "Ukrainian Women in Poland" unites such girls and allows them to discover their talents, find their true calling, or retrain for a desired profession that will open new horizons and pave the way to success.
 The incredible synergy, the search for new forms of collaboration, and the constant polishing of learning formats inspired me to create something that would effectively help you learn languages without interrupting your daily life.
It is the right time for my project LingoLift, an unconventional English language studio, to be born. The idea of the studio is to conduct 15-minute or longer, daily conversational lessons. Classes are adapted to individual needs, using a unique teaching method based on many years of professional experience.
The course materials include original content from various sources, such as newspaper articles, YouTube videos, and other media, as well as insights from experienced international teachers. And, of course, our active work together and your motivation are crucial.
This approach is perfect for those who lead an active lifestyle seeking self-improvement. The main goal of the studio is to become a personal trainer for language learners and teach them to communicate as effectively as native speakers. In addition, the goal of the studio is aimed at personal growth and the development of soft skills that are crucial for successful communication in a global context. As a result, participants can meet their unique needs and achieve their language and communication goals.
Just imagine – it's like a language gym, where you train your language skills with a professional every day, staying in linguistic shape. 
If you still dream of speaking English fluently and have 15 minutes of free time every day, I invite everyone to our joint sessions.